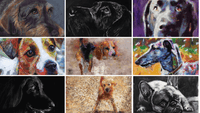 Shop Dog Portraits
Discover our stunning collection of personalized dog portraits hand-painted by Oscar Jetson. Capture the essence of your beloved pet on paper or canvas in a variety of artistic styles.
Browse Dog Portraits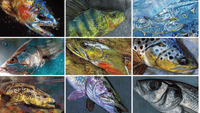 Shop Fishing Art
Explore our exquisite range of custom fishing-themed paintings, open edition, and limited edition prints by Jack Tarpon. Bring your passion for fishing to life with original artwork and exclusive prints that capture your favorite fishing moments.